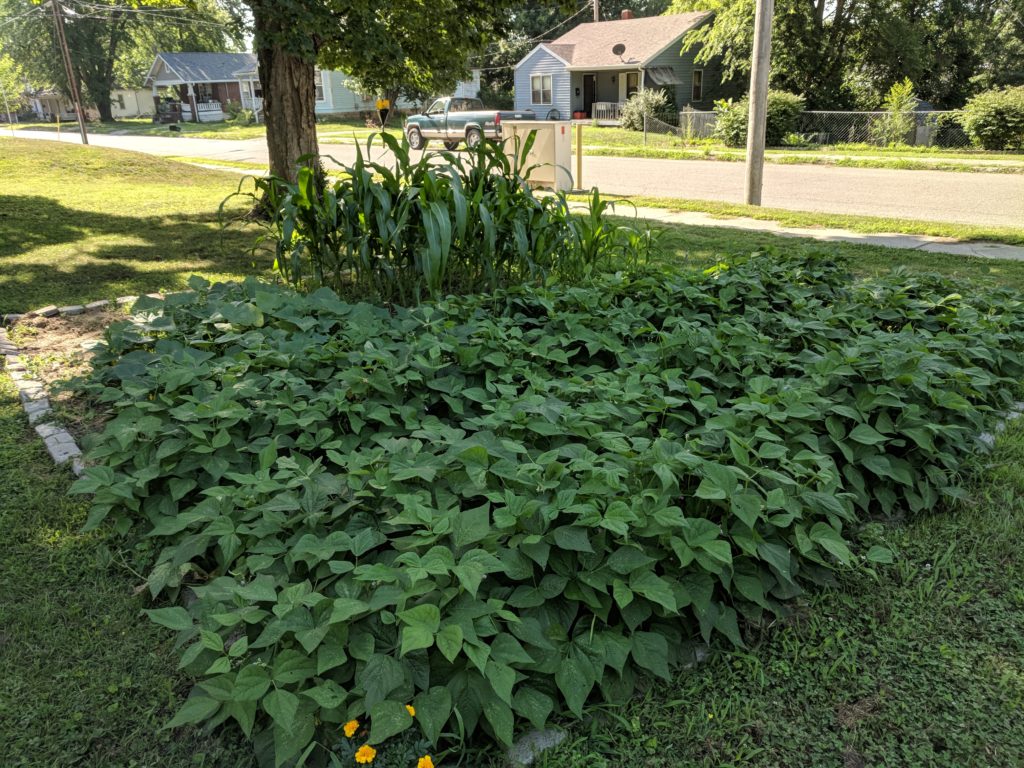 The garden mostly took off while we were on vacation.  We had some weeds to clear out, mostly from the pepper and tomato plots, but we have everything generally back up to spec after a week.  The corn has gotten taller, though no tassels have appeared.   I feel like they're doing better than last year, but that's probably because we planted them late last time around. There were flowers on the green beans when we left and they turned into full-fledged beans in that period of time.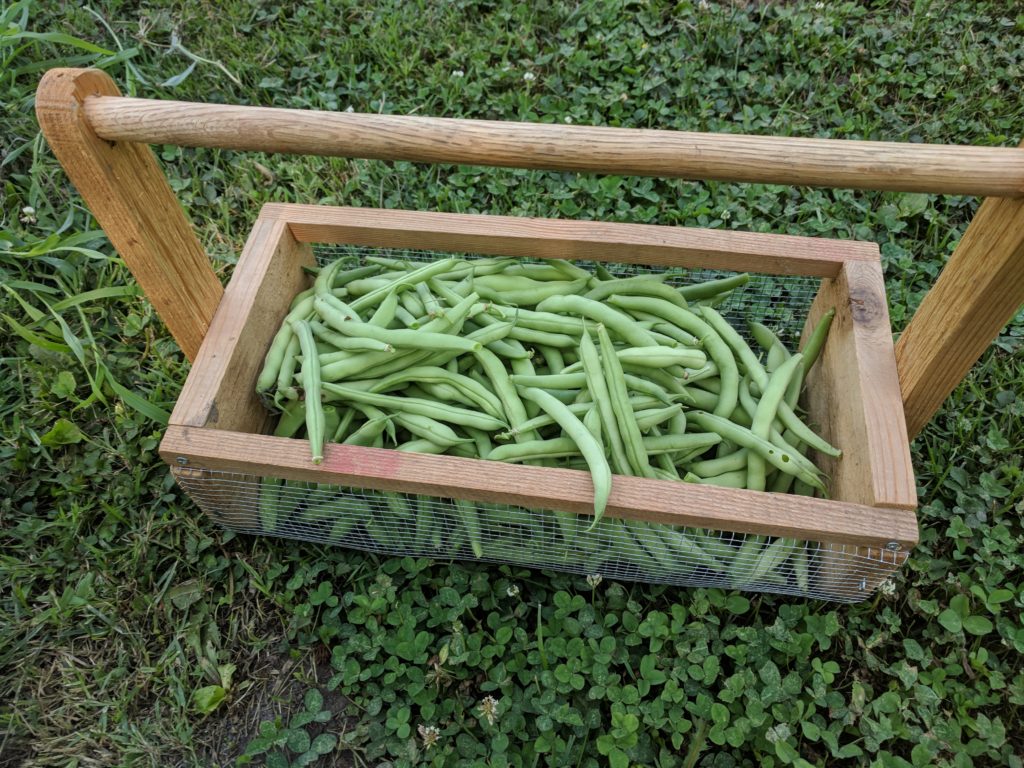 Brooke's canned 9 pints so far and we've eaten on and given away others.  As usual, we can just toss green bean seeds into dirt and grow a ridiculous crop.  You can't not grow green beans, folks…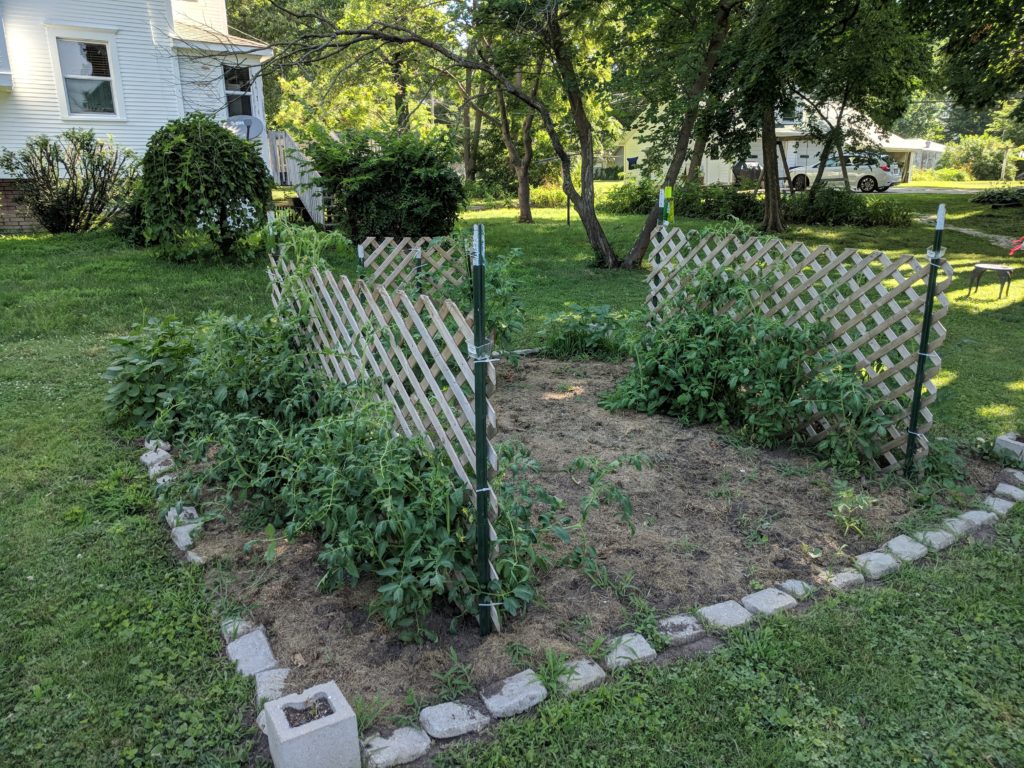 The tomatoes have been tied up and flowers are showing up all over.  There aren't all that many actual tomatoes on yet, but we've seen some tiny ones on there, and some romas that are getting within striking distance.  The plants are looking healthy, but rain has been sparse, so we're having to water them quite a bit.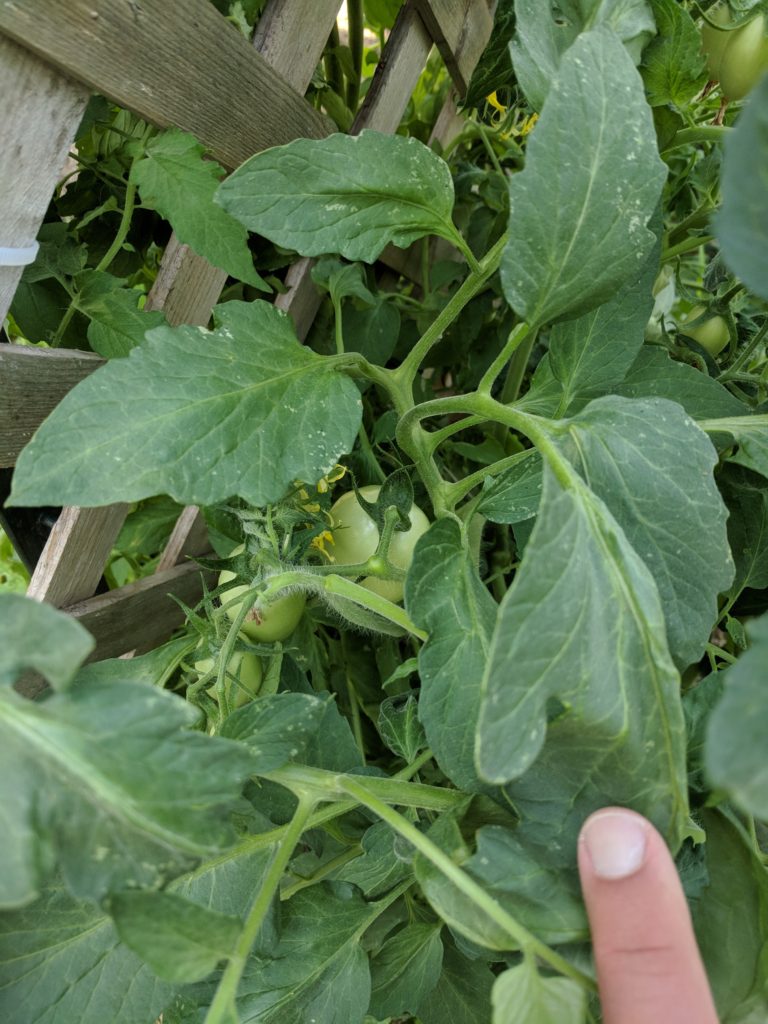 The peppers are similar.  We've actually got multiple bell peppers that are nearly ready to pick, as well as some hot peppers (no idea what they are…some assortment Brooke planted) that are nearing full size, and on those plants, we've also got more on the way.  In the picture below, you can see the remnants of the lettuce in the background that's getting taken over by weeds, so I need to flip it all over in the next few days.  Brooke's thinking she'll plant some more spinach and eventually some lettuce for the Fall crop.  One step at a time…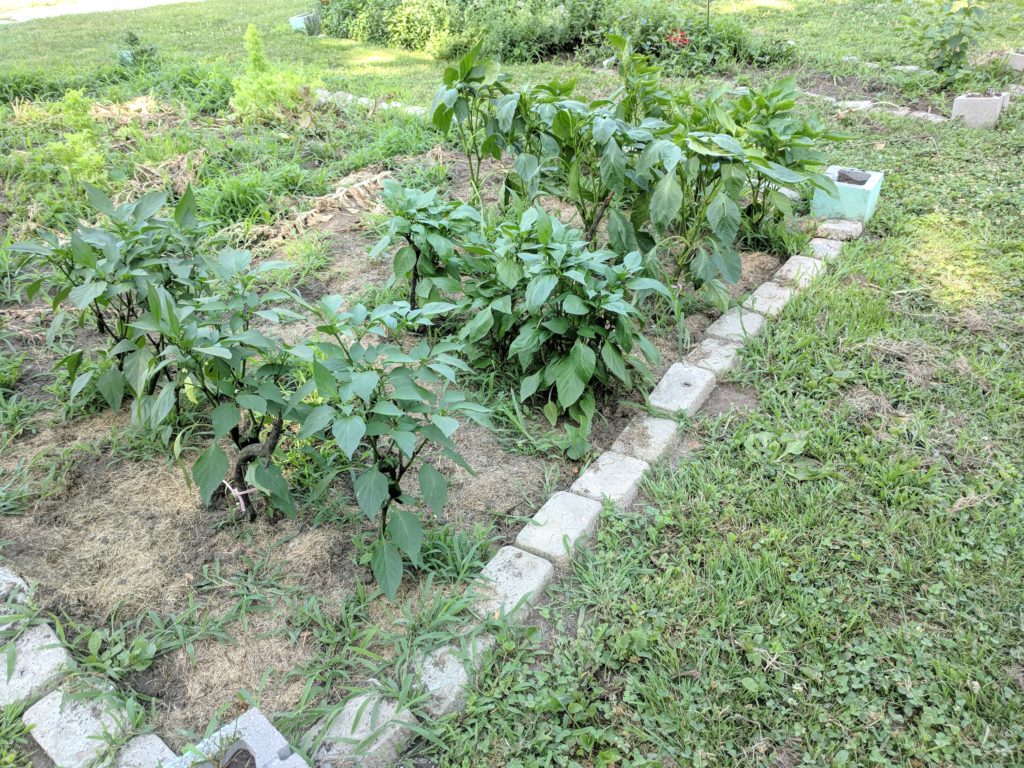 The pole beans and sweet potatoes are still truckin' along.  The raspberries are still coming on a few at a time, and we had Sam's cat sitter eat on them while we were on vacation, so I think she probably got the bulk of them.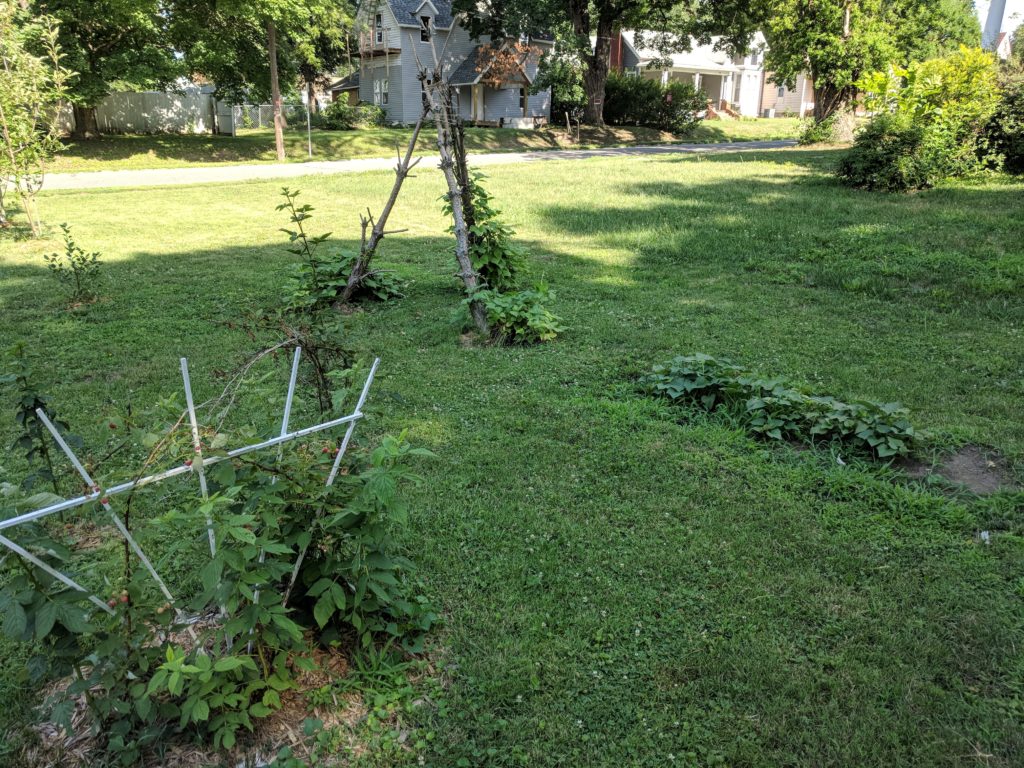 The trees are another story.  The peaches are looking really, really good, but the Japanese beetles are terrorizing near everything else.  They're really hitting the apple trees, cherry tree and almond tree and we've been waging war as best we can.  Brooke's got two traps up and emptied one already, and I've been spraying the trees with an organic pesticide that shouldn't affect bees or other pollinators.  Hopefully this ends quickly, but until then, it's a headache (as it was last year…).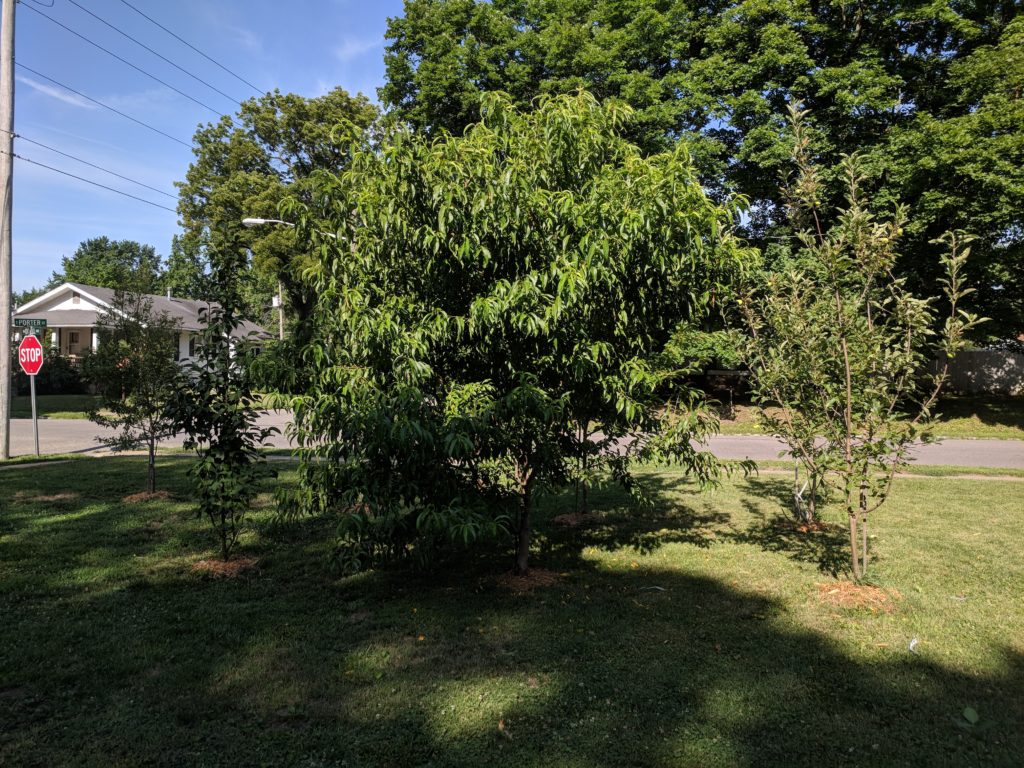 Lastly, Brooke spent some time watering the front porch plants today and pulled down a hanging fern only to find some stowaways.  🙂