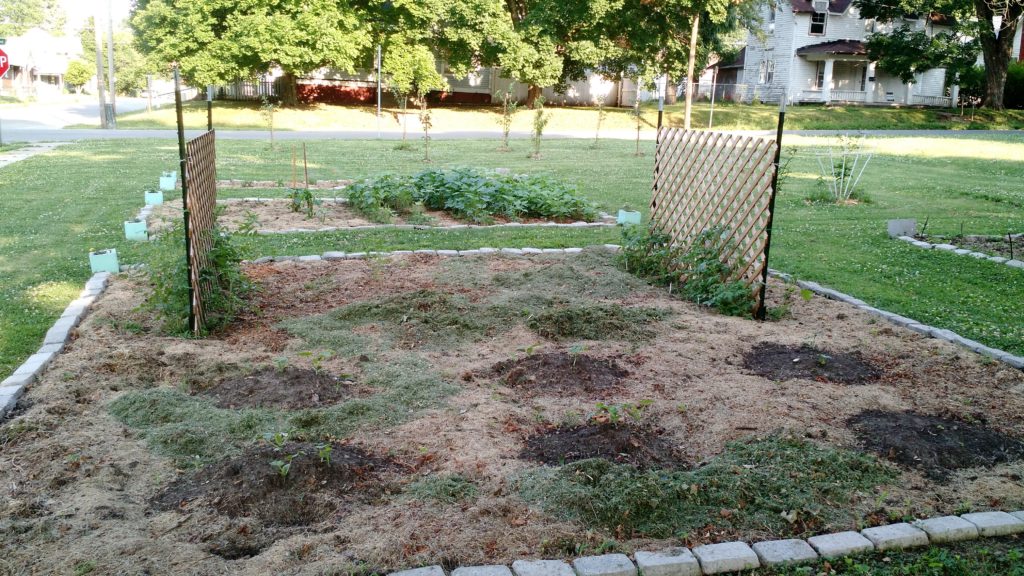 The garden's looking pretty good since Brooke and I spent hours last weekend weeding it, so I figured I should post something before it's hideous again.  Here in the forefront, the pumpkins are starting to look pretty good, but the squirrels dug out one of the hills, so one series of watermelon plants is down.  Hopefully we get something out of the three plants that are still there, but again, they won't be ready until September anyway.  The tomatoes, on the other hand, are doing remarkably well.  We've found three or four "volunteer" tomato plants that we've plugged in where we lost some to hail and, thus far, they're doing pretty well.  We've even got some tomato plants flowering!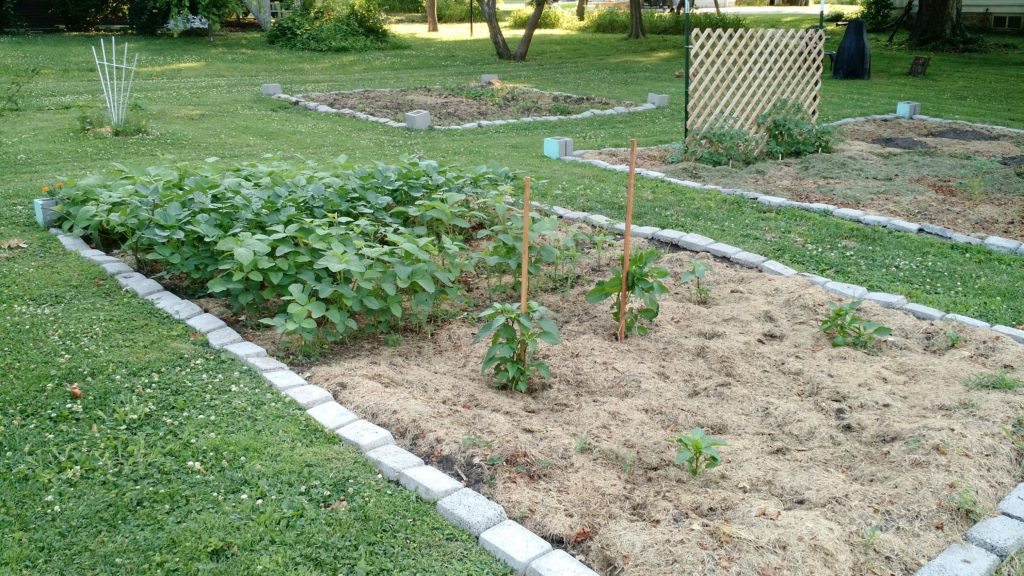 The bean plants are looking really good (the main reason I wanted to take pictures, really…), though some of the soybeans are smaller than I'd prefer.  The green beans and soup beans, as usual, are going gangbusters, so we'll end up with a good crop of them.  I've staked two of the pepper plants, as they were starting to grow more "sideways" than "up-ways", though two of the plants are still looking pretty small, so I dunno how they'll ultimately turn out.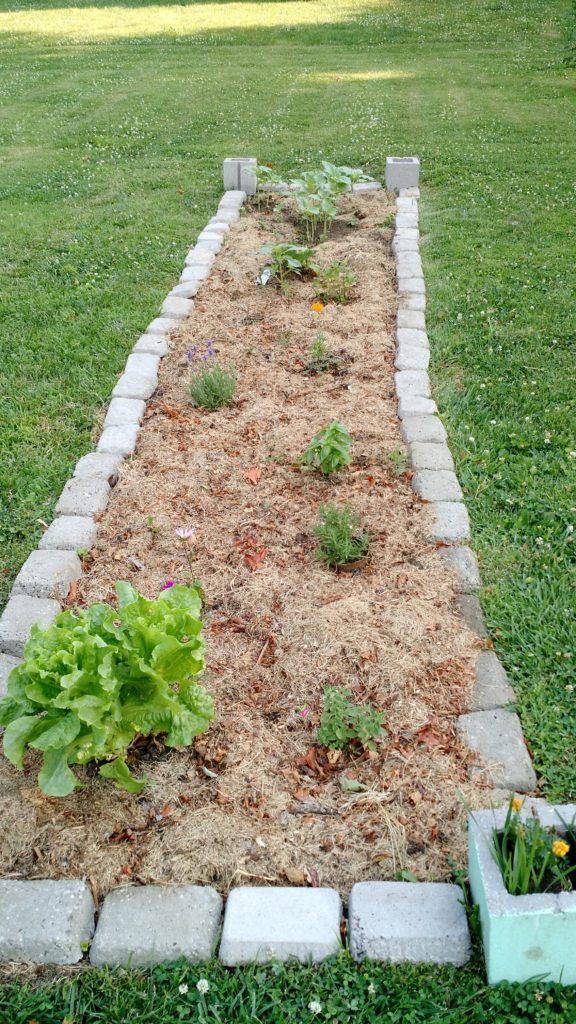 The herbs are looking a lot better now, after supplementing with some larger plants a few weeks ago.  A few of Brooke's original seed starts are still with us (cosmos, aster, basil), but I added oregano, lavender and lemon balm.  The lettuce is looking awesome and we've eaten some of it already.  The sunflowers, seen in the background, are also starting to really take off.
Lastly, the trees seem to be doing alright, though their growth has slowed down.  We got 2.5 in. of rain a few days ago (finally), so I don't feel the need to water them this week, but I had to run a hose out there to each tree the last two weeks due to lack of rainfall.  I trimmed a few of their low hanging branches the other day too, as I'd rather them grow "up" rather than "out" at this point.
Everything's still growing!  I didn't bother taking a picture of the popcorn, as there isn't much to see yet.  We've got some plants growing, but they look pretty sparse.  It remains to be seen whether anything will come of them, but we're treating them as more of a "test" than anything else.
Onward into July!