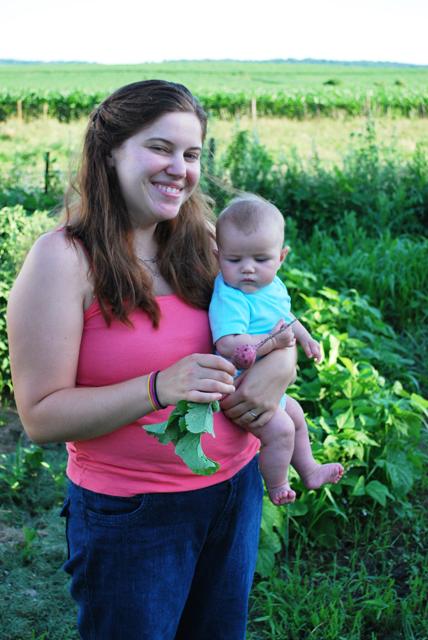 I harvested the first of our garden's bounty last night, a radish! It was a little on the hot side for my tastes, but Andy said it was good, so I guess that's good!
On another note, the green beans (and sometimes the laundry that's been hung on the line) are covered with these bugs.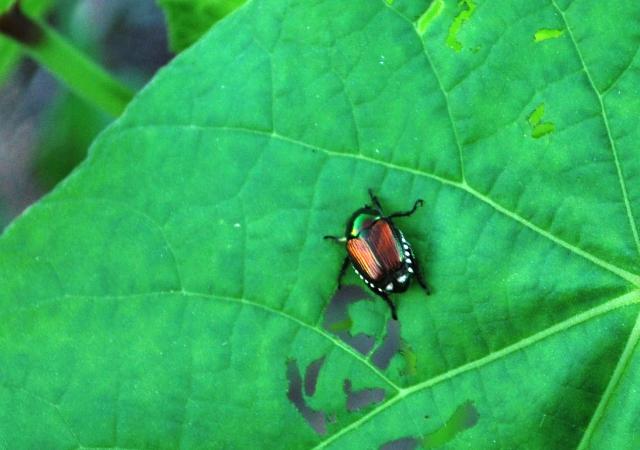 What are they and what do I do about them?