Scary movies are something I've come to enjoy relatively late compared with others.  Many (most?) of the modern horror movies are rated "R," and thus, I wasn't really allowed to see any of them until late-high school.  Therefore, I've probably seen more "scary thrillers" (e.g. "Se7en") than I've seen "horror" (e.g. "A Nightmare on Elm Street") movies.  I did, however, make it a point to see many of the "classics" of the 30s and 40s, including "Frankenstein," "Dracula," "The Wolf Man," etc.  Alternatively, Brooke had something of a problem with nightmares when growing up, so her Mom (amusingly…) subjected her to quite a few in a (failed) effort to desensitize her.  While I've seen many of the oldies, Brooke saw more of the 70s and 80s classics.
Since we got married, though, we've tried watching more scary movies when October rolls around.  We do our best to watch "Hocus Pocus" every year if possible, but since we don't have cable (and, therefore, don't have ABC Family…which shows it every year without fail…), we may not get to see it unless we get that far in our Netflix Queue.  This year, I decided to put a few of them up here that we will be watching in the coming weeks.
We watched this one Saturday night. Quite honestly, I've never found "The Exorcist" to be all that appealing, and certainly not scary. I know people have said in the past that part of the "scariness" is that "it actually happened"…which it kinda didn't, but whatever… Regardless, I'd seen it before and Brooke hadn't, and I noticed awhile back that it was on Netflix streaming so we added it to the queue. Once we hit October, it was time to start watching scary movies. After finishing it, I wanted to play some games, but Brooke said we had to watch an episode of "30 Rock" so she'd be able to sleep… 😛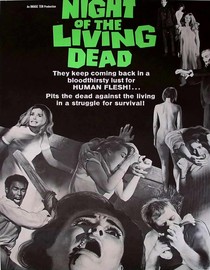 I've never seen the original "Night of the Living Dead," but it's on Netflix Streaming, so now's the time. Brooke wanted to watch it last year, as it was one of those her Mom made her watch years ago, so I went out of my way to "find a copy" (cough…), however when I started showing the movie to her, she said "this isn't 'Night of the Living Dead'!" After going to great lengths to prove to her that this was the movie she had instructed me to find, she then decided that, apparently, her Mom made her watch "some other zombie" movie and she, in fact, had never seen it. Therefore, we're going to watch it for realz this time.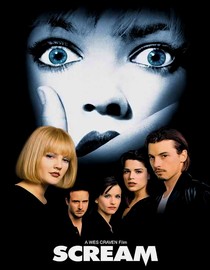 "Scream" is one of the first "modern horror" movies I saw and set off a trend of newer slasher movies in the mid-to-late 90s. I saw all three of them (a fourth's on the way) and, by far, the first one is the best. Brooke's never seen it but I think she'll enjoy it. It'll probably scare her a bit, though. 🙂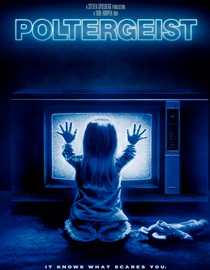 "Poltergeist" is another one that I never got around to seeing, but Brooke remembers vividly from growing up. Brooke actually bought it on sale last October but we never got around to watching it. I guess this year's the time.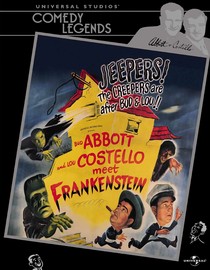 I would bet that most people haven't heard of "Abbott and Costello Meet Frankenstein," but it's one of my "old school" favorites. It certainly isn't scary, but it does involve the Wolf Man, Frankenstein's monster, and Dracula. Lon Chaney, Jr. and Bela Legosi were both in it, but unfortunately Boris Karloff wasn't playing the Monster. Regardless, it's one of my old favorites and it's up on Netflix Streaming. I'm sure Brooke will love it. And won't be scared. 🙂
I'm going to go ahead and add this one to the list, although Brooke probably doesn't realize that we'll be watching this one, too.  This is probably my favorite "horror movie" for a variety of reasons.  For one thing, it does an excellent job keeping you in suspense for the majority of the movie, where you don't necessarily who's going to go at any given time (in most modern ones, you can see it coming a mile away, at least in the mainstream flicks).  Also, the movie involved no blood – you saw all kinds of deaths, but they weren't particularly "gory."  Of course, the movies that followed in the series all got progressively worse in that regard, but this one did a good job of making do with very little in the way of special effects.  The original "Halloween" is the movie that spawned the "Friday the 13ths" and "Nightmares on Elm Street" that would follow in the 80s, so in many ways, most modern horror movies have to pay homage to this first one.
Oh yeah, and the mask Michael Meyers wears is a William Shatner mask painted white.  How cool is that?!
A few "runners up" that we may or may not get to during the course of the month.  "Alien" is a classic that we own, but Brooke probably won't watch with me.  We've got "Evil Dead" and "Evil Dead 2" – I need to keep my eye out for a good copy of "Army of Darkness" in order to complete the set.  "I Know What You Did Last Summer" is one I've never seen, but is available on Netflix Streaming.  Finally, I've added the new Rob Zombie remakes of "Halloween" and "Halloween II" to our DVD queue, as I've never seen them and the original is one of my all time favorites.  I may be watching all of these last ones alone.  And I'll love them all.  🙂