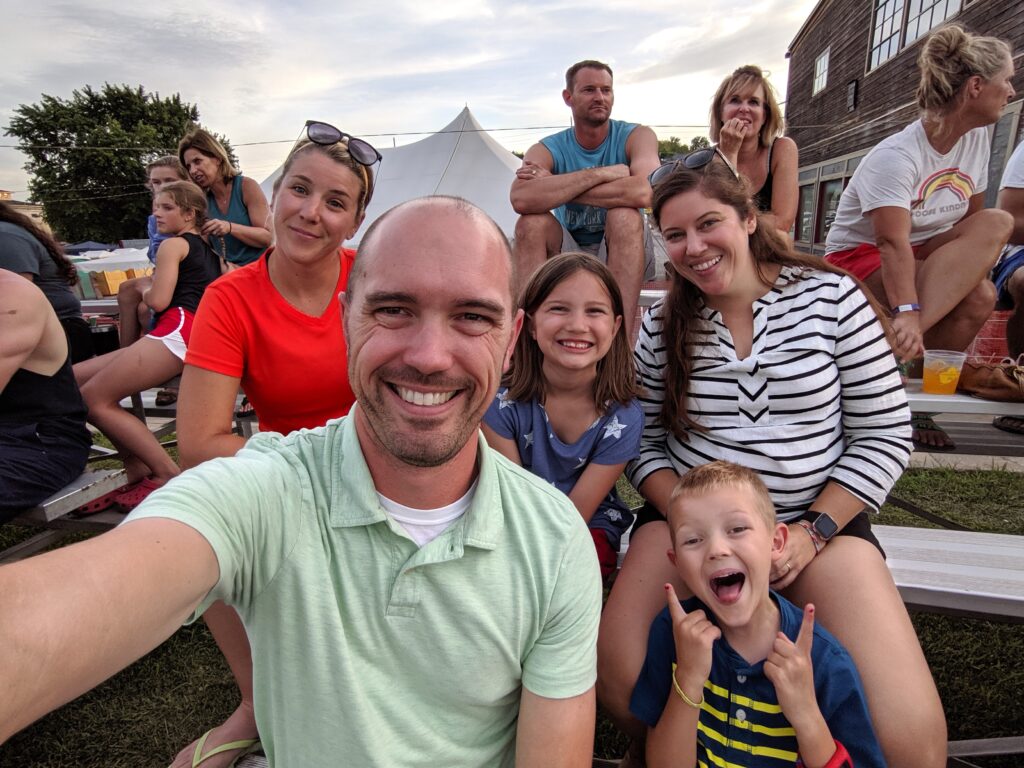 I'm still catching up on posting some stuff from the past few weeks because this summer has kinda gotten away from me!
As usual, we spent the July 4th weekend in Hannibal watching some mud volleyball and running in the Hannibal Cannibal. Brooke was able to get off work for the afternoon, so we made it there around 7:30, in time to watch Rachel and Jimmy play a round. The weather was actually surprisingly decent, for once, as the temp was a bit cooler than usual for July.
Another thing that wasn't particularly "usual" is that Mark and Diana were gone to Alaska this year, so we had the house and swimming pool to ourselves. It made the logistics a little more complicated, in that we tried to be there for more games because they weren't available to cheer for their daughters and son-in-law, but we navigated them as best we could. It really wasn't that big a deal: we just coordinated who would bring which food items so we could have things like pulled pork or sloppy joes ready whenever folks would show up at the house. Win-win.
Overall, the mud volleyball aspect of the trip went well. Mallory was on one team while Rachel and Jimmy were on another. There wasn't much overlap between them, so we got to see both teams play at separate times. They never ended up playing against each other, though that would have been fun to see!
In other news, I got a medal! Second place for my age group in the 10K race this year. I have run the 5K, 10K and 15K in the previous three years and found the most success in the 10K, likely because there's more competition in the other distances. Still, I was pretty happy with my performance! Calvin did the fun run this year – Meg wasn't particularly interested. He did well, too, in that he didn't trip (other kids did)…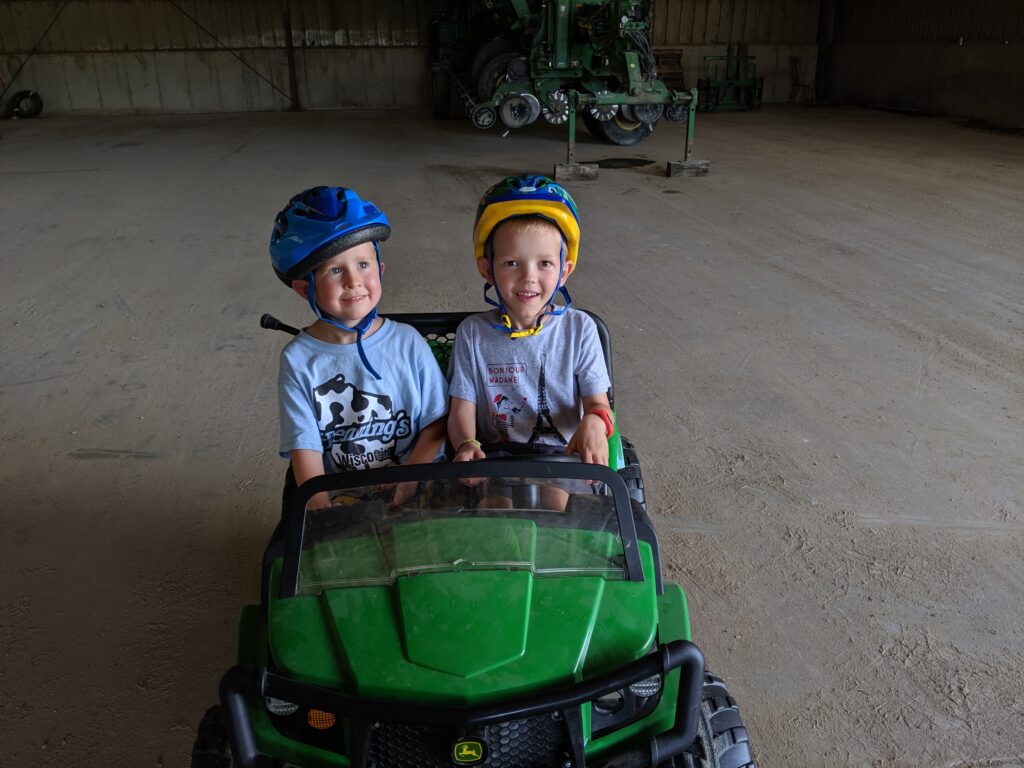 We also met up with Brooke's friend from high school and her family for that Saturday afternoon. They set up a sweet zip line in an old machine shed, so we got to go back and forth multiple times. It got a little scary when the swing hit the end of the line, causing you to bump slightly into the wall, but it seemed relatively safe (so long as you wore a bike helmet). Calvin also had fun driving around on a "Power Wheels"-style Gator.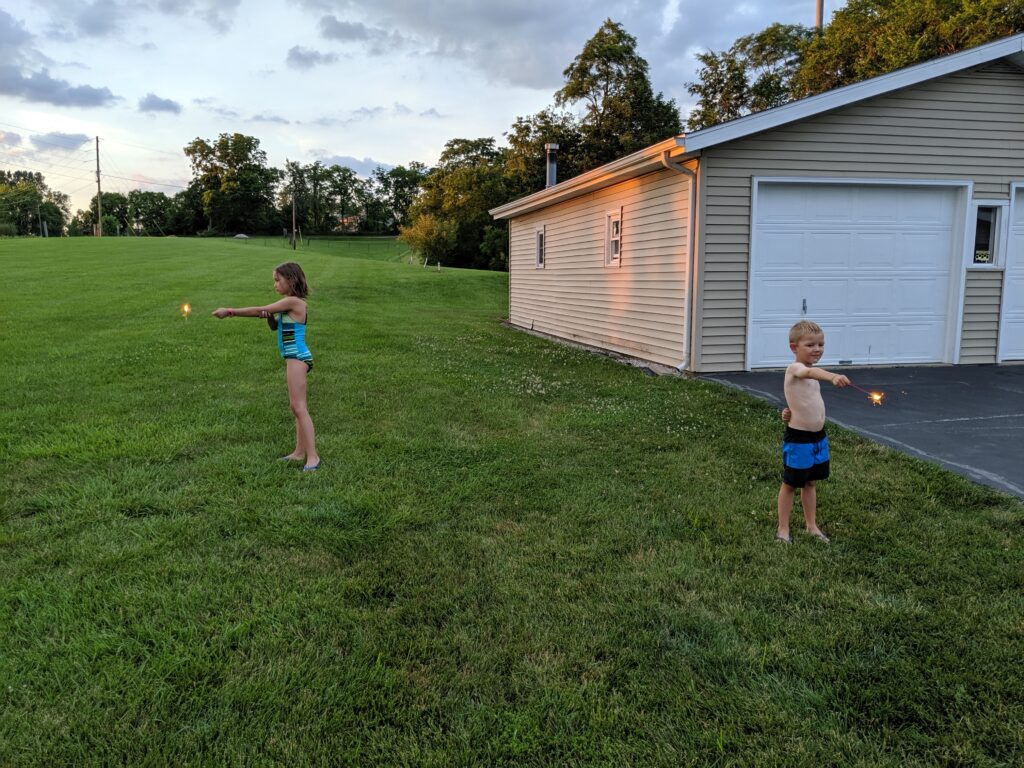 And last, but not least, we still took care of some fireworks. We got to see some big ones on the actual 4th of July holiday, but the kids didn't get to do smoke bombs or sparklers, so we grabbed some of those and a few small fountains so they could shoot them off after a dip in the pool.
It was a fun weekend, as usual! Part of me wishes it was a little warmer for swimming, but the trade-off of sitting in ridiculous heat while watching mud volleyball isn't particularly appealing… Next year, I suppose!