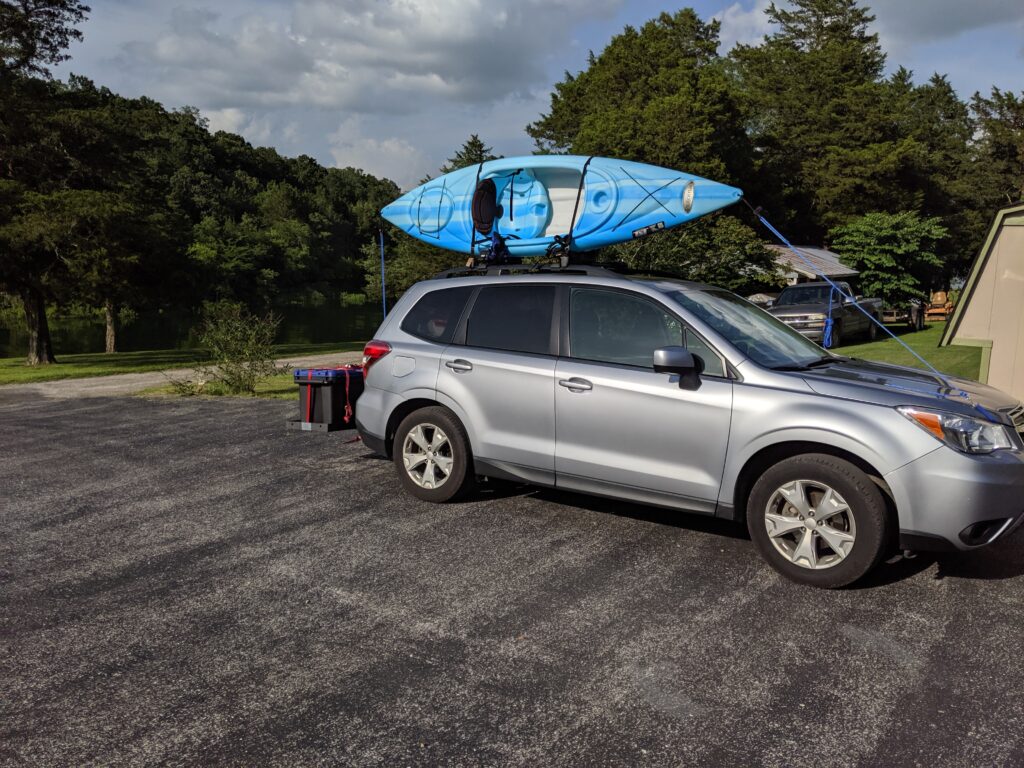 My parents celebrated their 40th wedding anniversary earlier this year, though the timing of it fell right before we went to Puerto Rico, and in the window after my sister had her second child. I guess they should have thought of that 40 years ago when they scheduled the wedding ("May used to be such a nice month!").
My sister and I wanted to do something for them, and we proposed a few ideas, but the one they settled on was a weekend with the family together much like we did at Branson a few years ago. We poked around for some Airbnb options around Missouri on one of our various large lakes and ended up finding something on Table Rock Lake that fit the bill. It was further than we'd like to drive, as it took us 5 hrs to get there, but it was reasonably close to my sister's family that included a newborn, so it was better for them.
By the way, this was back in late June and I'm catching up…sue me.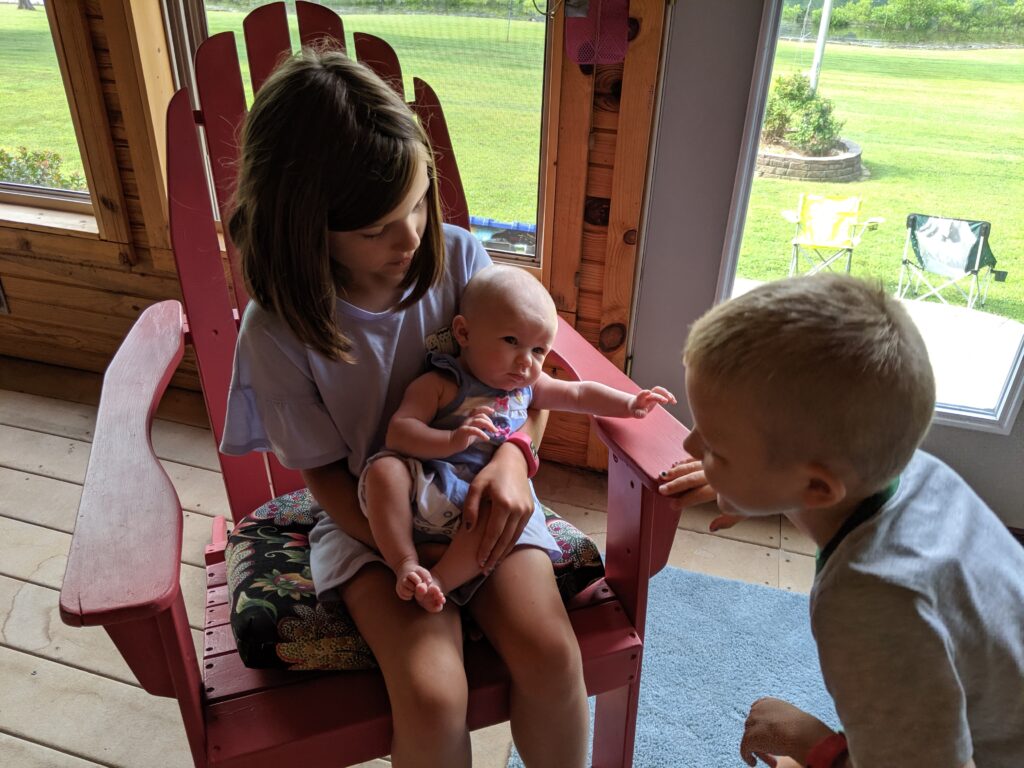 The house had a nice back porch and a really big yard that was right on the lake. It was pretty hot that weekend, so we didn't spend a ton of time on the porch, but it was nice to have it in the morning, and to store all our outdoor stuff.
We originally thought about fishing, but the lake water level was up about 7 ft over where it was supposed to be (lots of flooding this year), so the water was up onto the shore…sans fish…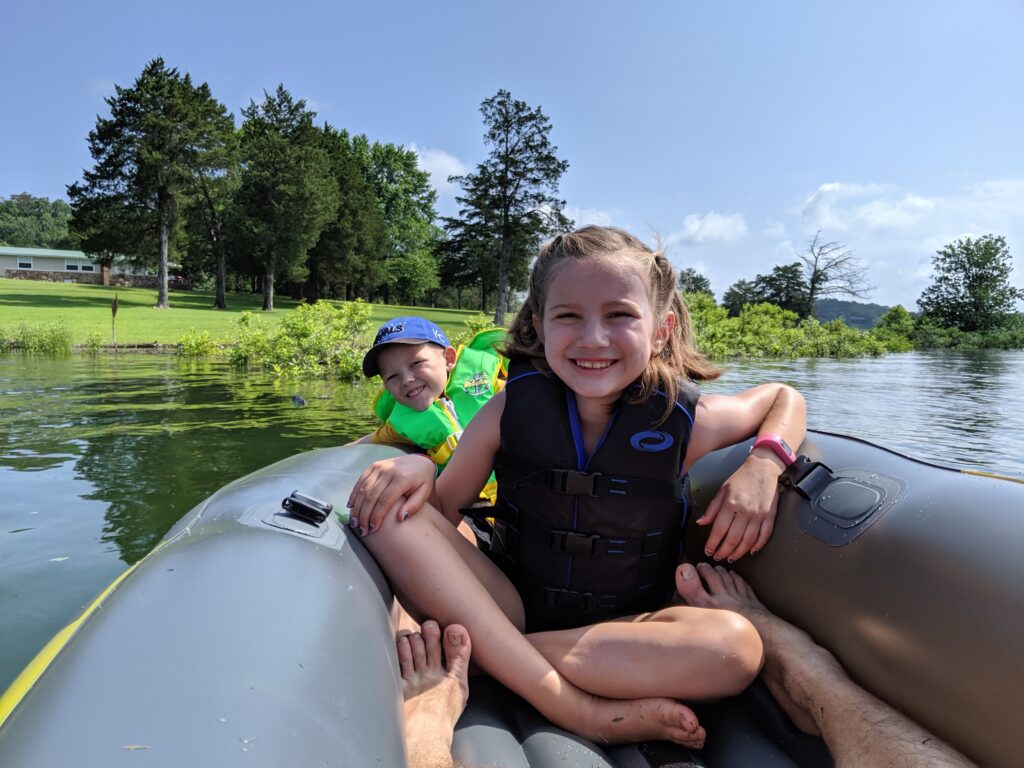 We did take the kayak along, and also bought an inflatable one so we could all head out together. Mom and Dad didn't go, but Dad got quite a few pictures from shore, so I suspect that was good enough (also, Mom got to hold the baby, so I think she was satisfied!).
The kayak we got was missing some pieces, unfortunately. Two seats were supposed to be included and weren't, as well as a piece on the bottom that was to help the kayak go in a straight line. As such, steering was rather difficult, and it was also hard to propel myself forward with additional weight. I guess I didn't get a run in that day anyway, so may as well get the extra exercise…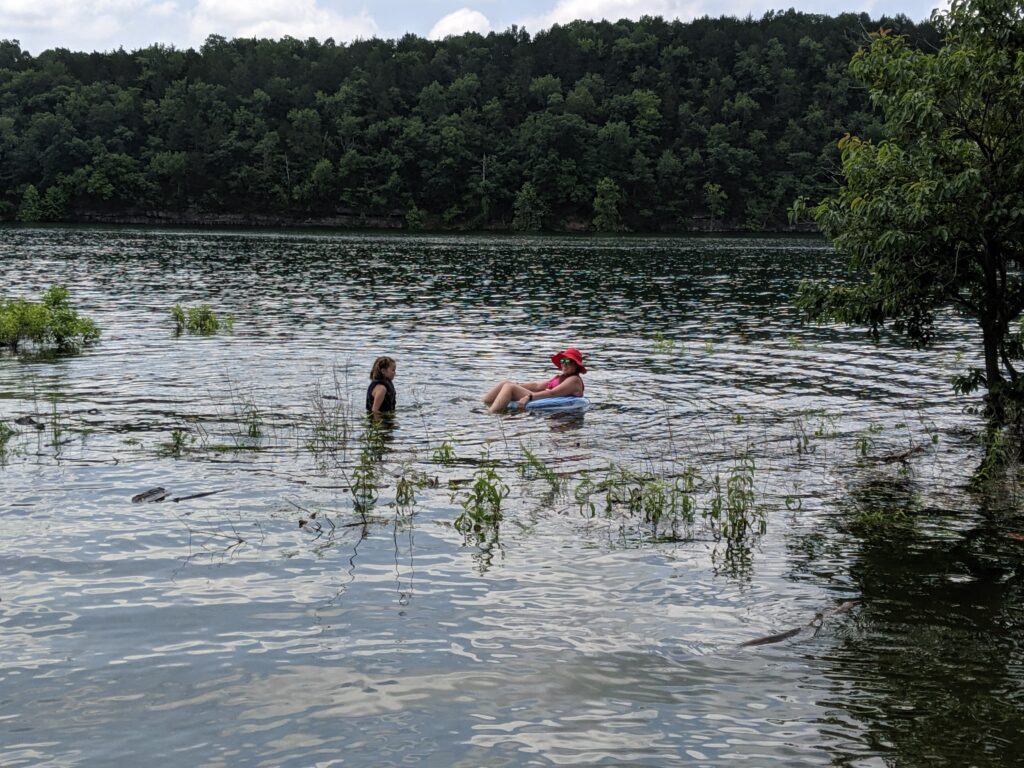 A lot of the afternoon was spent just hanging out, then. We tossed baseballs, threw frisbees, floated in the lake, and generally relaxed. Some folks got naps in, which is always welcome! Honestly, it was just a nice, calm weekend where the kids could play and we could just hang out with no real agenda. There weren't any attractions nearby, nor restaurants, so we didn't have anything else to distract us! We had steaks the first night, then fajitas the next night, both of which turned out really nice!
Overall, it was a good trip! We'll need to do it again sometime! Seeing each other for Thanksgiving and Christmas is nice, but getting the chance to do it more often is always welcome.