So, it's Finals Week at school and I'm procrastinating in my grading by posting pictures of this past weekend. Just sayin'.
I put up the Christmas lights the Sunday after Thanksgiving (in the rain, I might add…), but we didn't turn them on until late last week when it was closer to actually being December. This weekend after we got the tree, I put the LED "flicker" candles in the windows. Every year, I love seeing them up in the attic windows…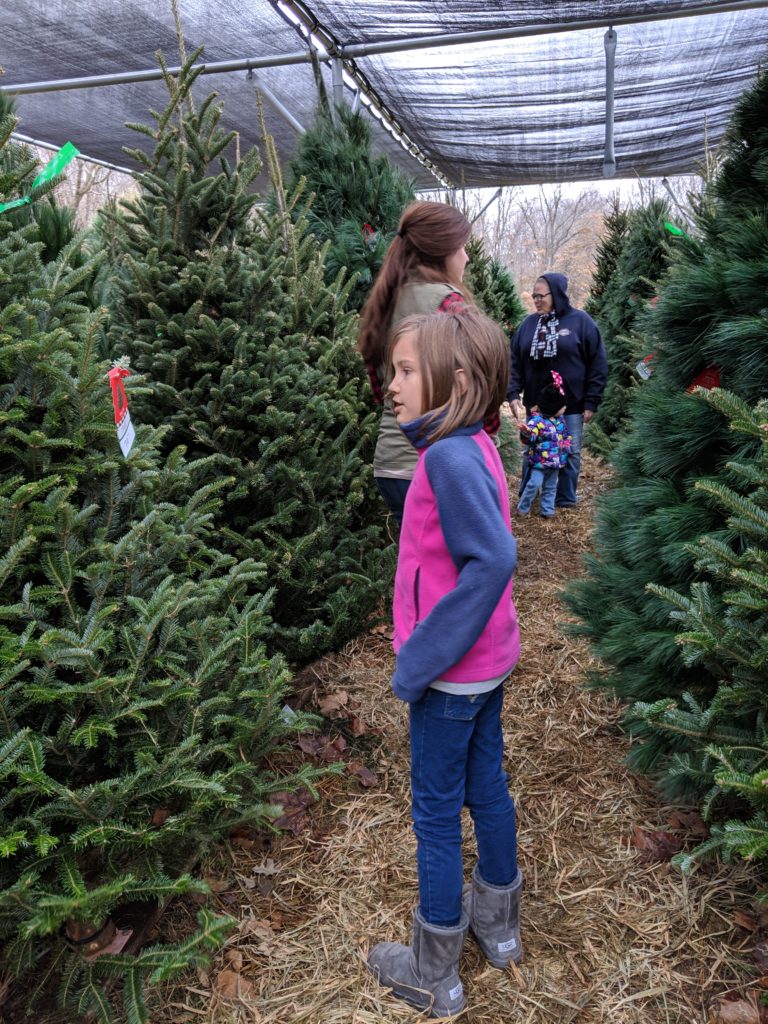 We got our tree this past weekend, again under threat of bad weather. Calvin was actually feeling a bit sick, so we made him go with us, but he stayed in the car. Brooke thought we should try and get a straighter tree this year rather than buy a new tree stand (last year's tree had some "issues" staying upright…), and the tree lot we tend to go to keeps their best ones pre-cut and covered for easy browsing. Meg and Brooke picked the one they liked the best (a Fraser Fir this year) and we hauled it off on the Forester.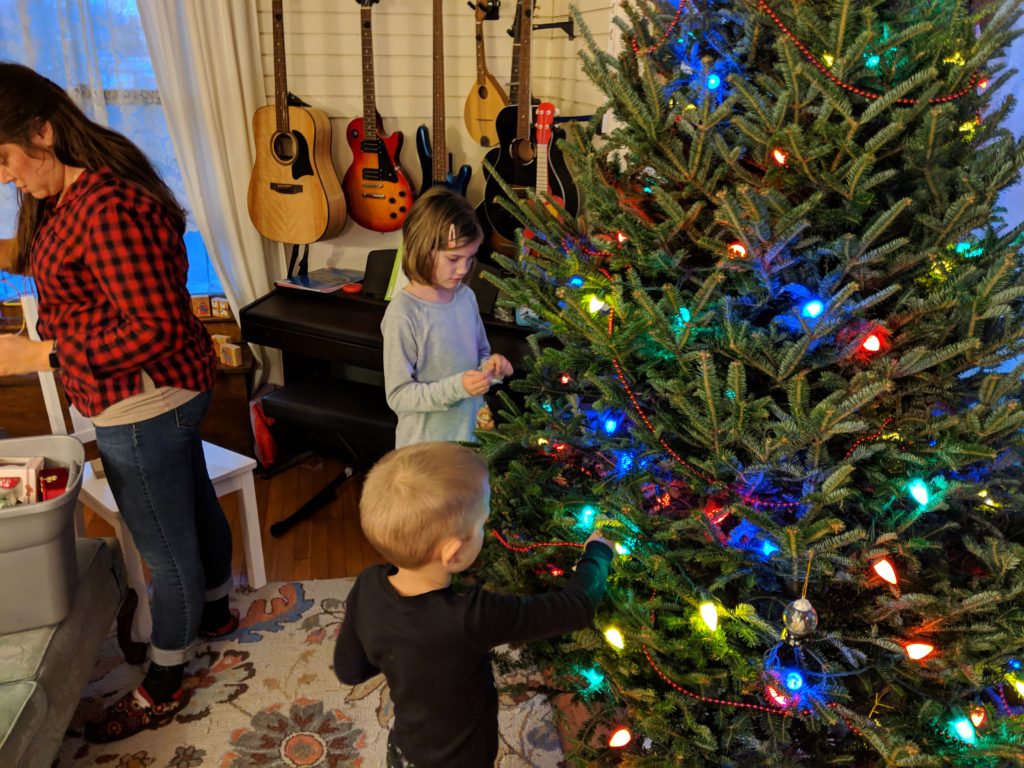 By the time we got home, Calvin was feeling a little better. He and Meg hung out for a bit while we waited for the tree to dry off from the rain (again…it's Precipitation City here in Missouri this year…). After a bit of unloading, I carried the tree in and put the new Christmas lights on it that Brooke picked up on sale at the end of last season. These are bigger "bulb"-style lights, but they're really just a plastic cover around a small LED. Still, they look nice! The kids helped out with hanging the ornaments…and then we had to rearrange the ornaments after they only hung them in the very front and below the 4′ line of the tree…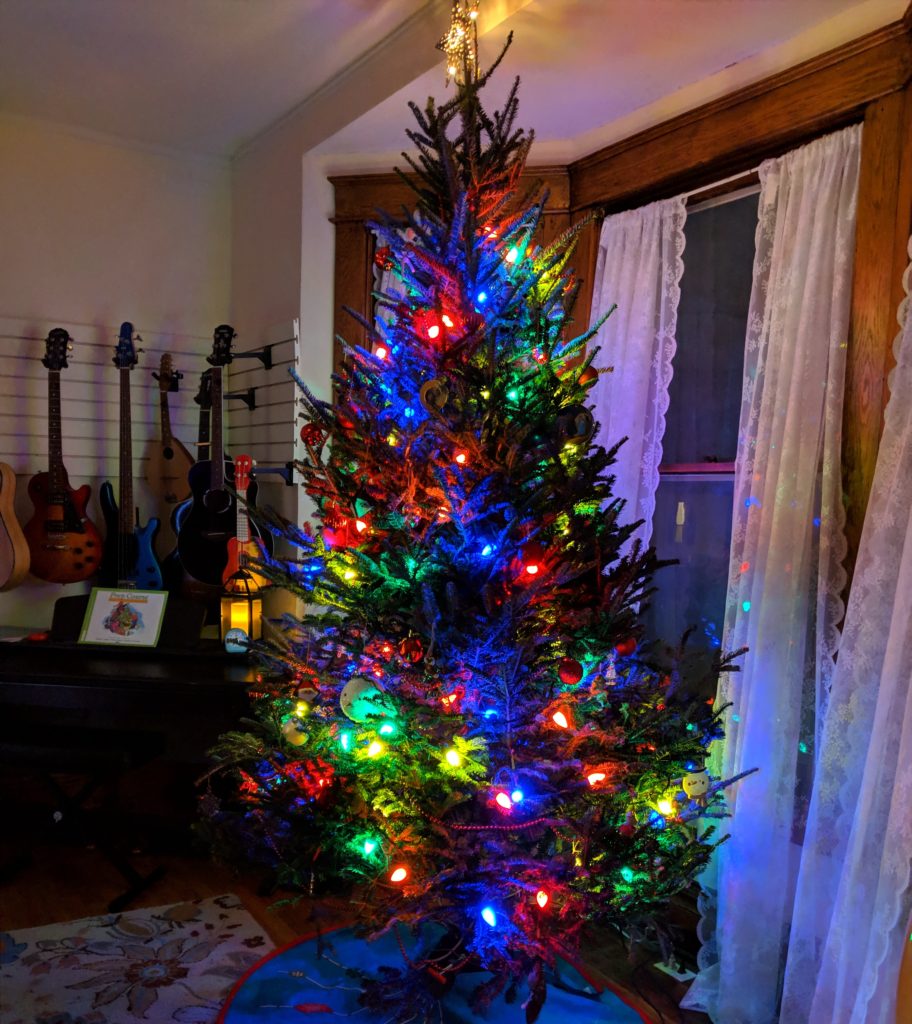 In the end, it turned out pretty good! The tree's about 8′ tall, so the star doesn't quite fit in the bay window perfectly. We pulled it out a little bit, but it still looks great from the street outside.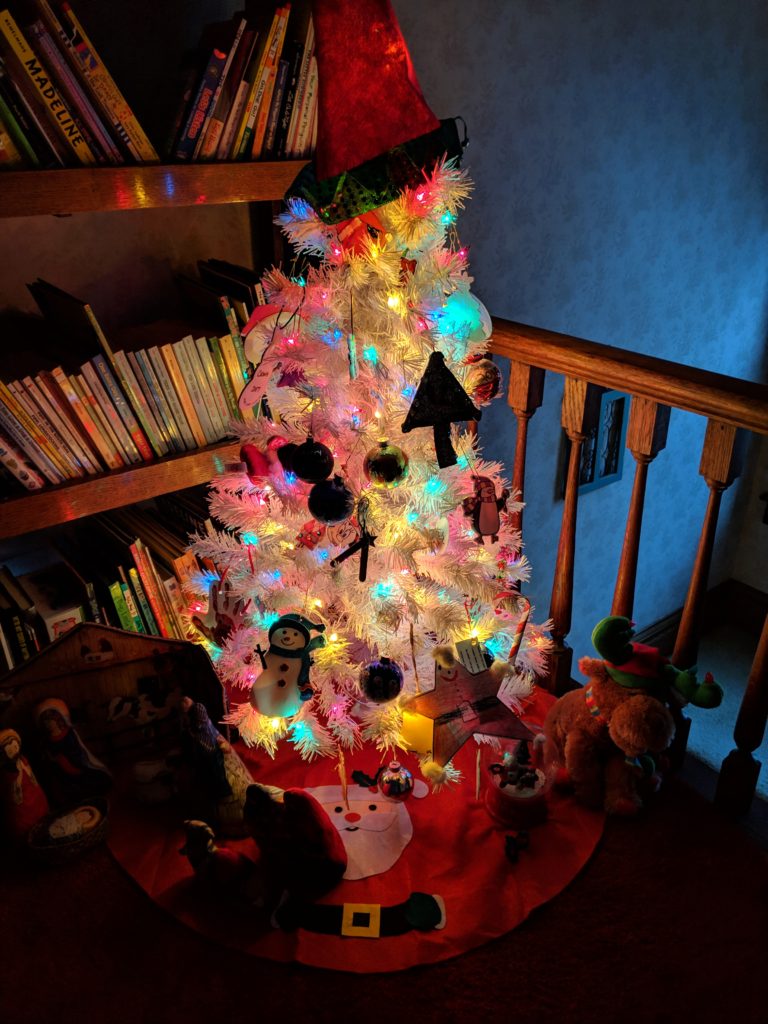 This year also saw the addition of a new tree upstairs, also a pick-up from a sale at the end of last Christmas. It's a 4′ fake tree the kids can keep upstairs to put some of their ornaments on. We actually put it up Thanksgiving weekend to tide Brooke over until it was time to put up the real thing.
We've got most of our presents purchased this year already and Brooke's been busy with the wrapping. She took care of Christmas cards before Thanksgiving for the first time ever, but as I'm in the throes of Finals, I won't be addressing them until this weekend at the earliest. Still, I think we're ahead of most folks this season! Since we've had at least 5 snowfalls this year (including a small one this morning…), it's felt like Christmas for weeks now, even though it's only December 4th.
The house at least looks more like Christmas now, too!