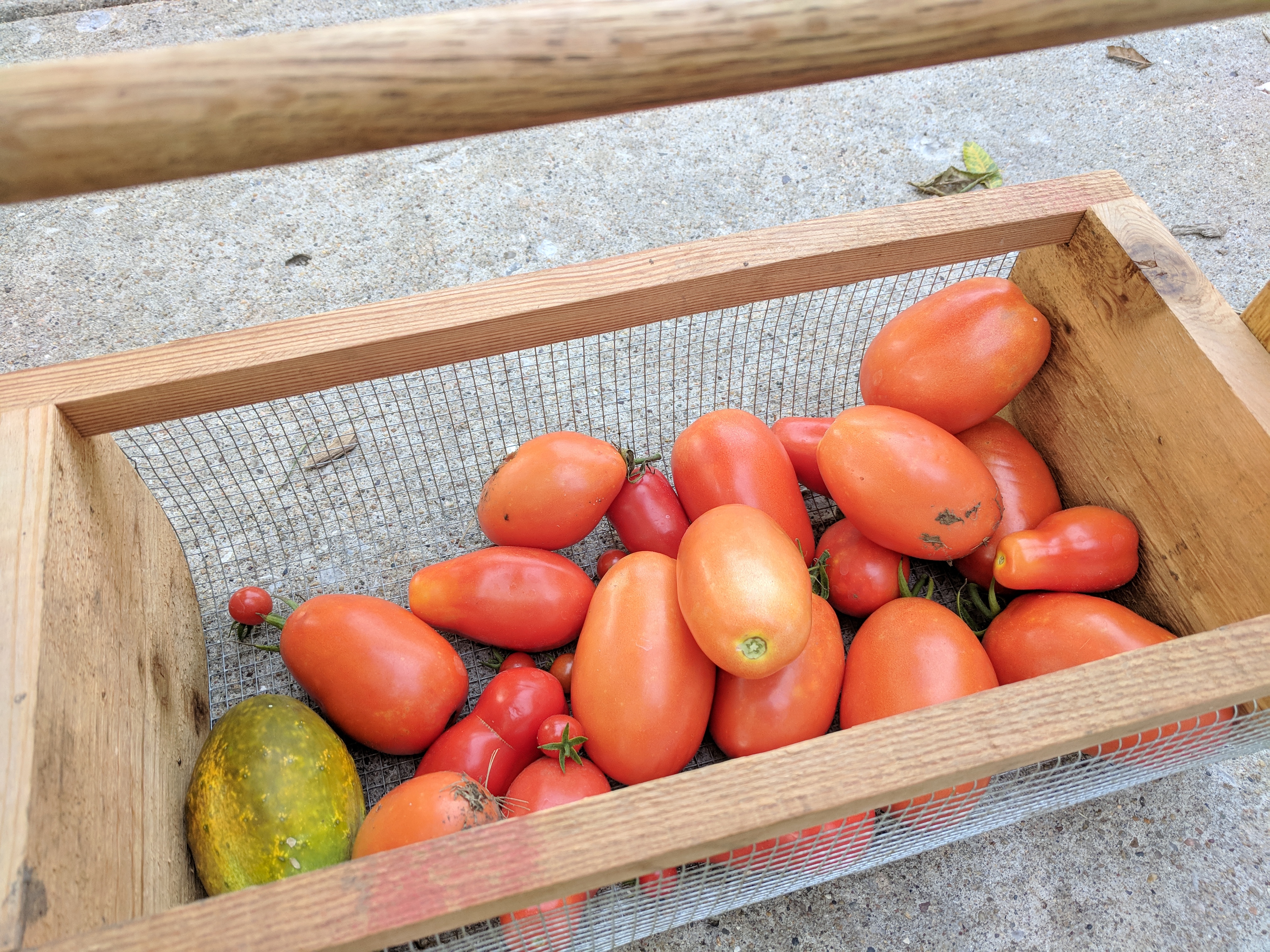 Thar be tomatoes here!!!
We finally have some tomatoes coming off the vine after what seemed like an eternity.  The paste-type tomatoes Brooke planted have been hanging around for a few weeks, but very slow to actually start turning red.  We also finally got some rain in the past few weeks, so while that's been good for the garden, as a whole, the tomato ripening has slowed due to slightly cooler temperatures and the cloud cover.  I guess I can't complain all that much…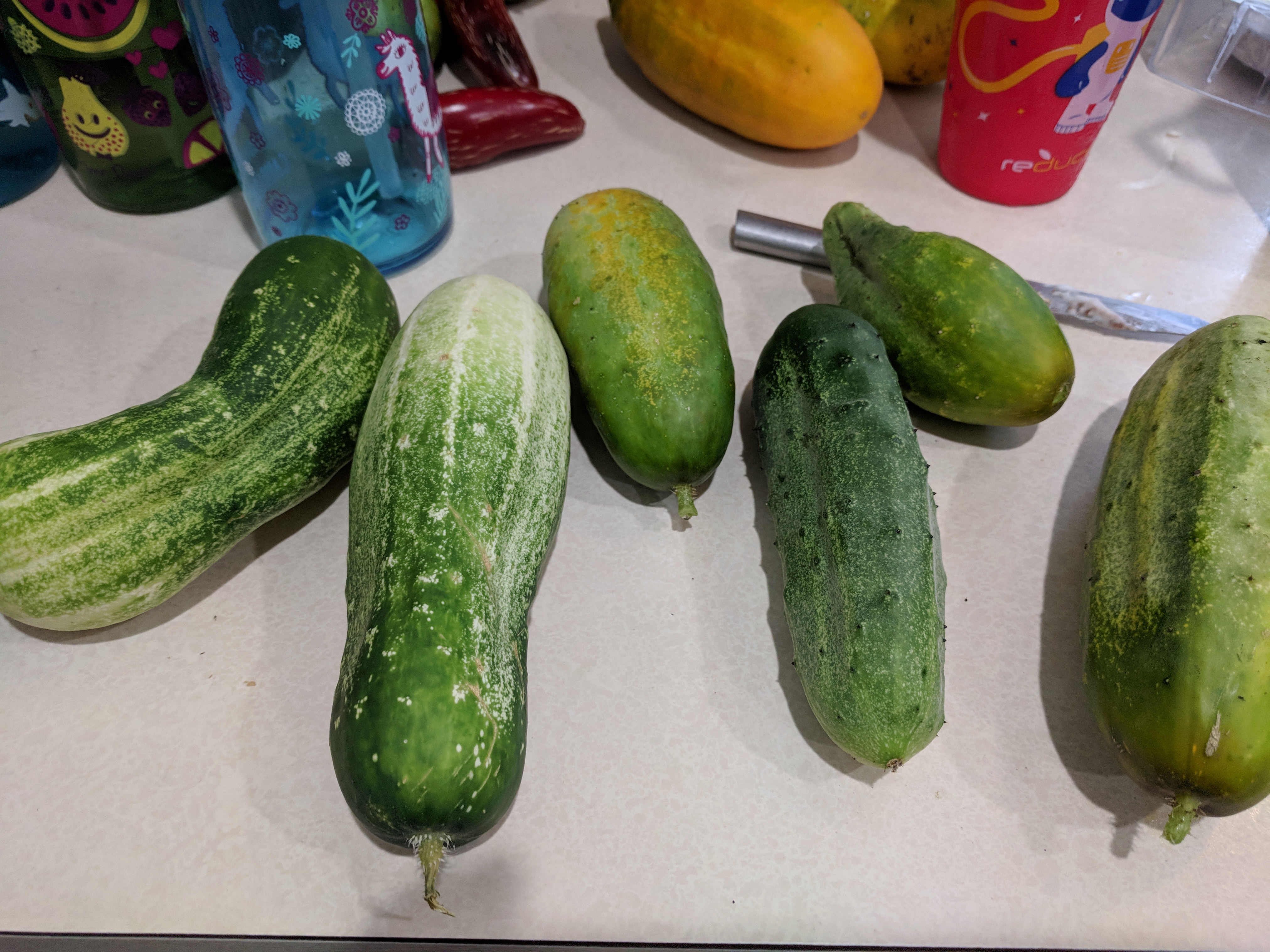 Brooke is officially "done" with the pickles.  She ended up with around 12 pints of dill pickles and lots of the aforementioned lime pickles.  I'm honestly pretty surprised how many of these things we got this year, as compared with other things we've planted in that spot (e.g. watermelons, pumpkins), so I suspect we'll put more of them in next year.  I guess that depends on how many pickles we have left in March 2019…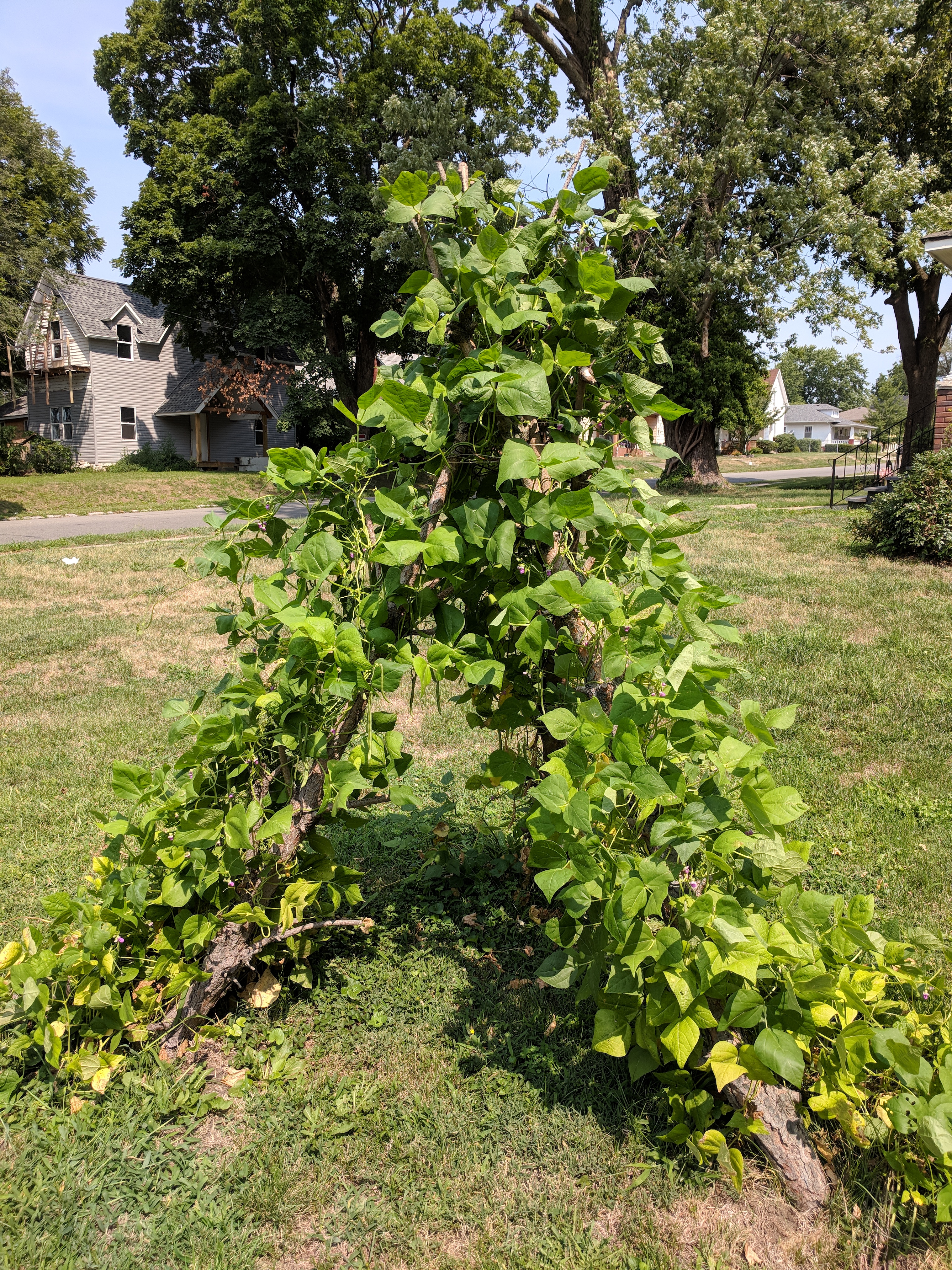 The pole beans keep trucking along, but we haven't gotten all that many of them yet.  Brooke's been filling up a jar, but it's only a handful so far.  They're relatively far for the garden hose to reach, so I haven't kept up on watering them much, but the rain recently has helped them survive just a bit longer.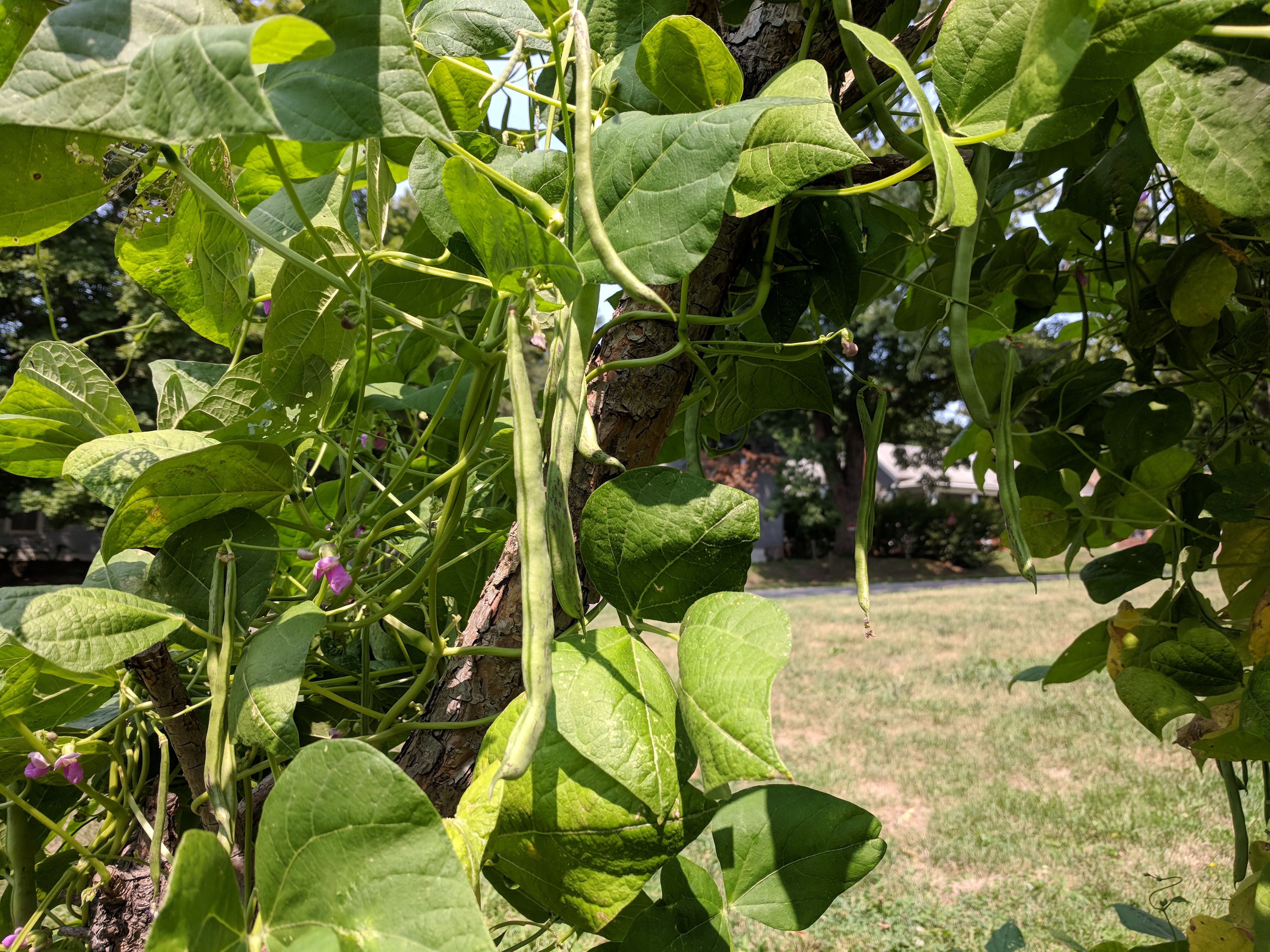 The soup beans are being processed, too.  Meg's gone through a few handfuls of bean pods in the last week, so she's working on an ice cream bucket of them.  We've still got some from last year downstairs, so we didn't plant nearly as many as before, but hey…it seems weird not to grow at least some, right?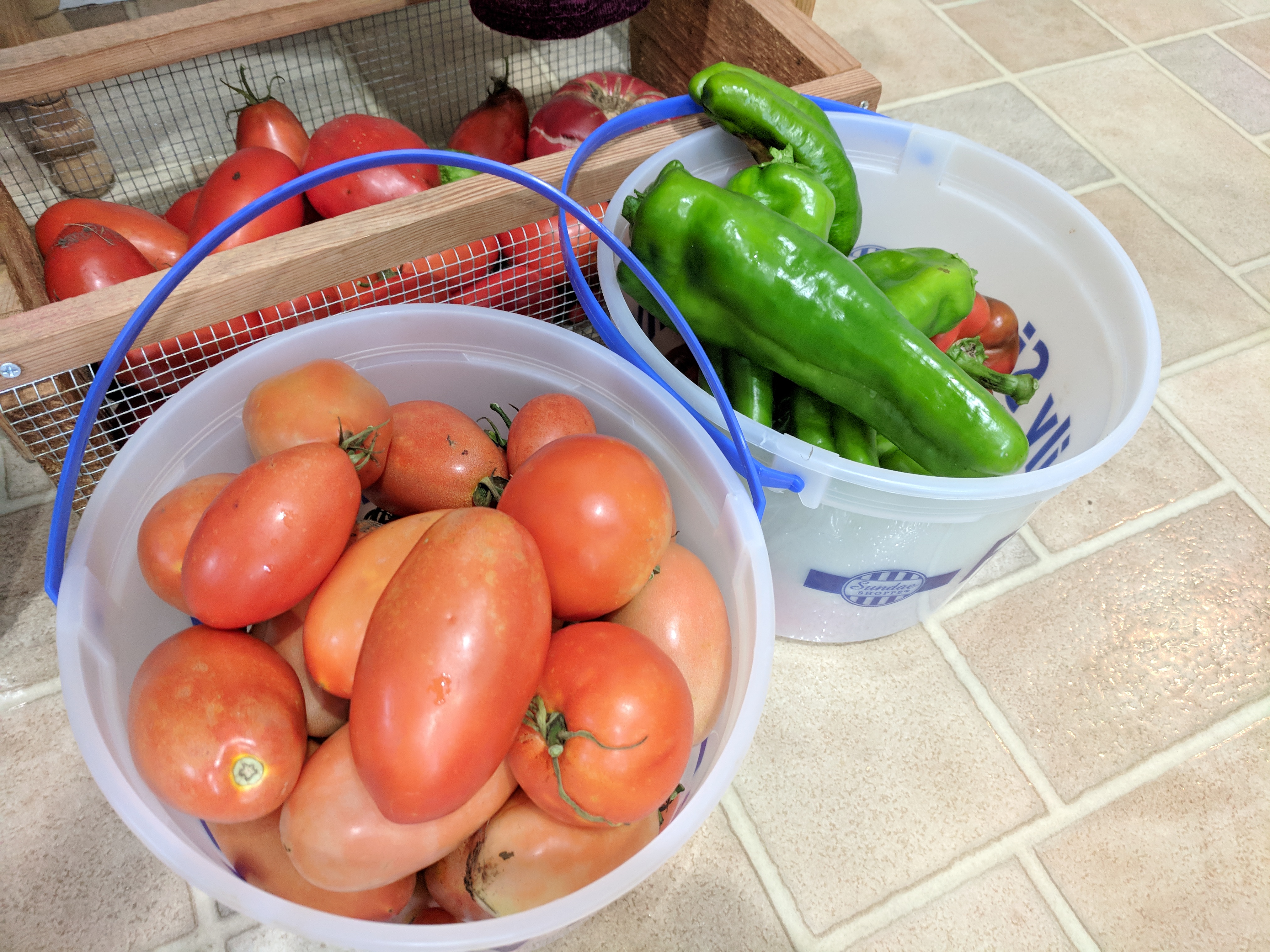 We're also getting a ton of green peppers.  I feel like the harvest is substantially better than from previous years.  We've got poblano, "margaret," coyame, and something else that Brooke can't remember growing and all of them have tons of peppers.  Brooke's thinking she'll prep some "chili veggies" ahead of time and vacuum-seal them for later on in the Fall, so whatever we don't use fresh, at least we'll be able to store.
The garden's starting to wind down a tad, but based on how much is on there still, I think we'll be picking well into September!