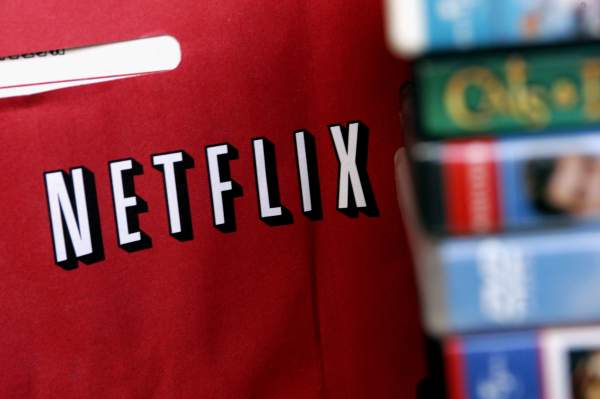 There has been a reasonable amount of vitriol on the interwebs with regards to Netflix in recent weeks.  First, it was the price increase and separation of DVDs and Instant Queue into separate plans.  Then, Starz pulls out of negotiations to keep their content on the streaming service, including Disney movies and TV shows, meaning that a lot of content will disappear in February.  Finally, today, it comes out that Netflix will begin enforcing its rule to only allow streaming to a single device on an account at one time (or two devices if you have a two-DVD plan, and so on).
I'll read comments from folks on blogs saying that they're going to cancel their accounts over all this.  That Netflix isn't adding enough new content to justify their $8/mo.  That they are screwing over their consumers.
Well, folks.  Get used to it.  The cost of doing business with Netflix will keep going up, and they aren't alone.
Hulu famously created "Hulu Plus," a separate entity that you pay $8/mo to use.  Hulu carries shows from ABC, FOX and NBC, as well as many of their affiliates.  Some shows appear the day after airing on TV.  Other shows appear after 30 days.  Hulu Plus gives you the ability to watch some of these shows on your television, but the nature of the deal that Hulu was able to work with The Powers That Be dictate that not all of Hulu's content can be sent to your TV.  They still want you to watch that content on a TV, through your cable provider, rather than do it through the internet.
Oh, and Hulu Plus still contains ads.  You pay $8/mo extra for different content than you get through their website, and you still get ads.  All just so you can watch it on your TV.  Because an LCD TV is different than an LCD monitor, apparently.
The content providers in the motion picture and television industry want a large piece of the proverbial pie, and they have entrenched interests with the cable providers that have built and "maintained" that infrastructure for decades.  They see upstarts like Netflix to be a threat.  A company that provides a really nice service to their customers that the vast majority of people are happy with.
Netflix has almost single-handidly destroyed the DVD industry.  In the early-2000s, I bought tons of DVDs, but now that I have Netflix, I have no need.  I can order a DVD and have it the next day, any time I want to see a movie.  Half the movies I own are on Netflix Streaming.  I still prefer the video quality of popping the disc in rather than using the internet to watch it, but still: if I want to see it, I can with only the most minimal of planning.  There was a time where I would rarely walk out of Wal-Mart without a DVD in town.  Now, I can safely enter and browse DVDs without fear of actually buying one.
Thus, these companies will charge Netflix exorbitant amounts of money to license movies and TV shows.  They will keep increasing the licensing costs, not because the content is actually worth that much, but because they want to destroy Netflix and keep their business model intact.
This is all aside from the fact that cable seems to have less and less that I want to watch.  Whenever Brooke and I are at our respective parent's houses, we'll flip on the TV and see what's on.  Invariably, the answer is a resounding "nada."  The only thing I miss having is the occasional sporting event.  So if I cared about sports more, we'd have to have cable.  Other than that, we just don't watch much on TV anymore, at least stuff that isn't available digitally through Hulu or TV.com, or that will eventually be available through Netflix in some form or fashion.  Part of me wants to get the basic "Family Package" of 30 channels when we move just so I don't have to deal with bunny ears anymore, but thankfully, St. Louis gets a good number of channels over-the-air, so even that isn't as big a deal.
Netflix provides me with a good service.  I have almost no desire to return to cable.  I can watch what I want and there's plenty of material available, with new content arriving frequently.  My Instant Queue has 63 items in it, and it should be longer except that I know I barely have enough time to watch what I already added.
Keep on going, Netflix.  I'll continue to support you.  And I imagine most people will, too.