Thanks to my recent incessant PBS watching, I found this recipe for whole grain bread from America's Test Kitchen.  I want to make our sandwich bread, but haven't seen a recipe I like that's also easy until now.  This one is definitely a keeper (ATK makes you join to get their recipes, but you can do it for free and get everything from this season if you want!)!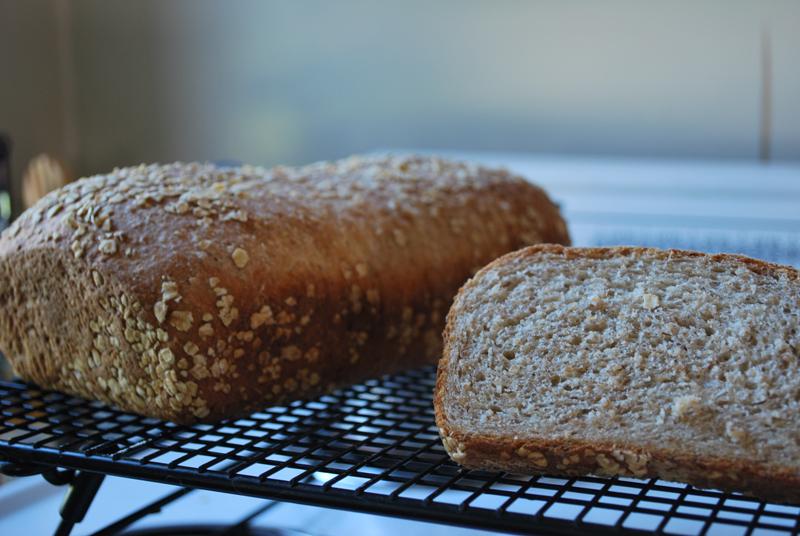 I also picked the first several-tomatoes-at-a-time crop today.  Andy took this shot of some of them in the window sill ripening a little more.  I'll process them tomorrow, hopefully.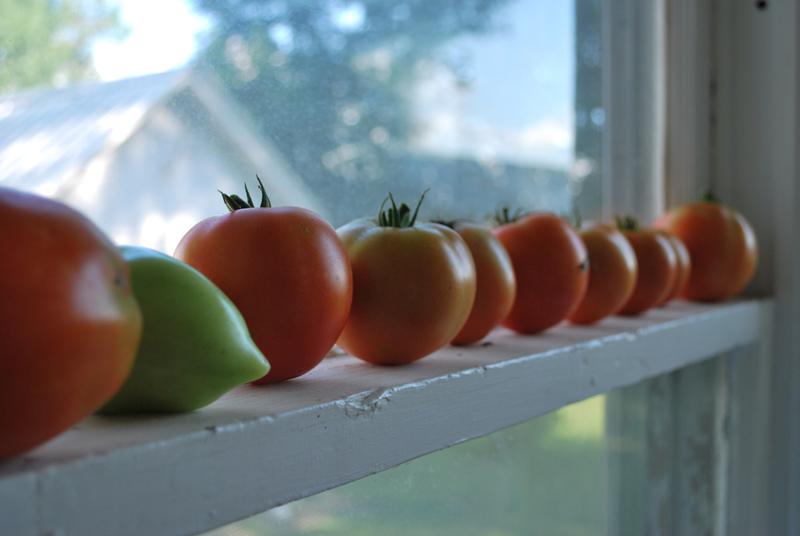 And, for your viewing pleasure, here's Meg, in her bouncy seat where she spends a lot of time while I'm cooking and whatnot!  You can tell how excited she is about the BLTs we had for dinner.